Awards
Interview with Joachim Trier, member of the Feature Films Jury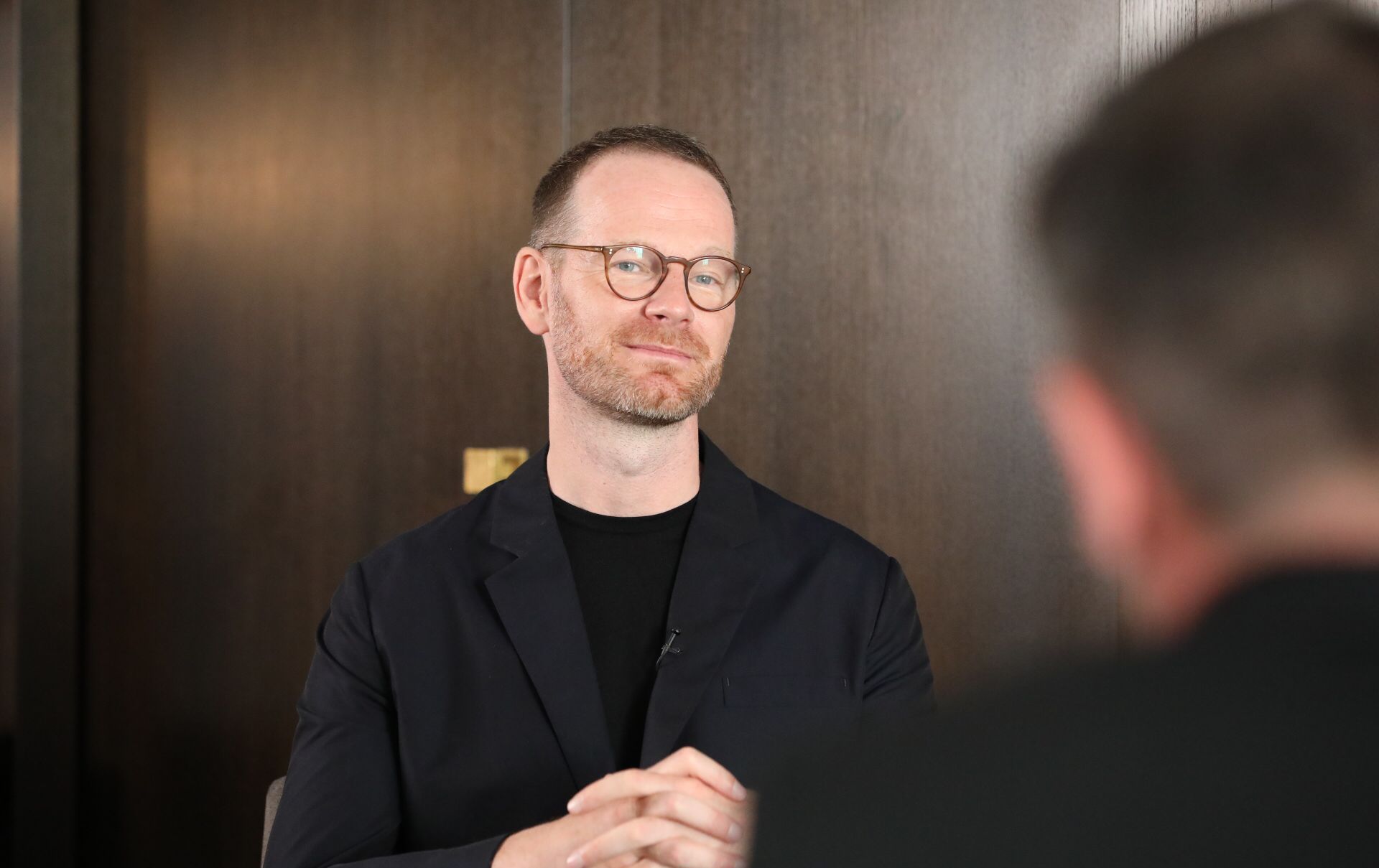 Jury
24.05.22 . 1:00 PM
|
Update :
24.05.22 . 1:48 PM
The first time you came here in Cannes, how did it change your career?
It has a big impact. I'd grown up enjoying watching films with the Cannes logo on them. I was one of these pretentious people who said: "I would not go to Cannes Film Festival until I get invited". Finally, with my second film Oslo, 31. August, I got invited. It was not in Competition, it was Un Certain Regard but I was fortunate because many people discovered it there. It was kind of an underdog, it was not in Competition so people would say "Why wasn't it in Competition?"  So it became a nice thing and Cannes is about that: gaining attention. Back at that time, the year before in Paris, I remember having bought a Cannes documentary made by Gilles Jacob – this is of how much a film nerd I am – when I was selected, that night, I sat down and I watched that documentary and I was really proud to be part of it.
Two great actors have been discovered in Cannes thanks to you. Anders Danielsen Lie and Renate Reinsve. Why are they different from the other actors?
I could talk for hours about them. I found Anders for my first film Reprise. He has an extreme intelligence and when he thinks and you look at his eyes, you want to know what he's thinking. It's a rare thing. But then when he smiles, the sun comes up and he's just a really warm person. And then I discovered how extremely emotional he is. He has this spectrum from being the super articulate intellectual man but also this very vulnerable actor who can show deep complex feelings and sometimes in indirect ways. Because he hasn't quite made that choice he's a doctor in real life. He always struggle with: "Why this role?" It becomes very important to him.

 
Renate is similarly talented but she's someone who really wants to be an actress. She fought and fought and was never given the chance to do big roles in cinema. I looked at her from the sideline, someone I knew having cast her in Oslo in a one line dialogue role. She wasn't even out of theatre school, she was sneaking out to shoot and she wasn't allowed to work. I kind of knew her for ten years and seeing that extremely funny person she is. She would make you laugh! It's fun to bring her to a party. She can talk to everyone. Renate is like that but also she has this other side I'm sure that people can see in her work. She's a much more without words, vulnerable, emotional presence. She seems like the girl who can conquer the party at one moment but she can also show us an intimacy of vulnerability.
Your cowriter Eskil Vogt also had a premiere in Cannes with The Innocents at Un Certain Regard last year. Did you gave him some advice?
Eskil went to La Femis in the directing course and he did Blind which is a wonderful film. We talk a lot about filmmaking in craft. So he didn't need my advice. What we do is I read the script, I talk to him as a friend and a colleague, about editing as well. We don't always agree. It's very important to say that his cinema is his cinema. It's always a special moment when he makes film because we are so close collaborators that the films that I call my films are really our films. And then he goes off and does something completely without me and I find it beautiful and fantastic. He has his own style. We have this beautiful thing that he wants to also continue to write with me so I feel very blessed. I don't want to lose Eskil, he's a part of what I do.
You took part to the Cinéfondation Jury and you're back today in the Feature Film Jury. Why is it interesting for a filmmaker to do it?
It forces you to consider what you really love about movies. It's like going to a monastery. You're not allowed to talk to anyone except your fellow nuns and monks. It's easier to get a costume to your own taste but having to be challenged by people you admire is pretty healthy. It's exciting but I'm nervous, I want to do a good job because I know what it means for the filmmakers.
Source link