Health
The Best Aviator Sunglasses Any Guy Can Pull Off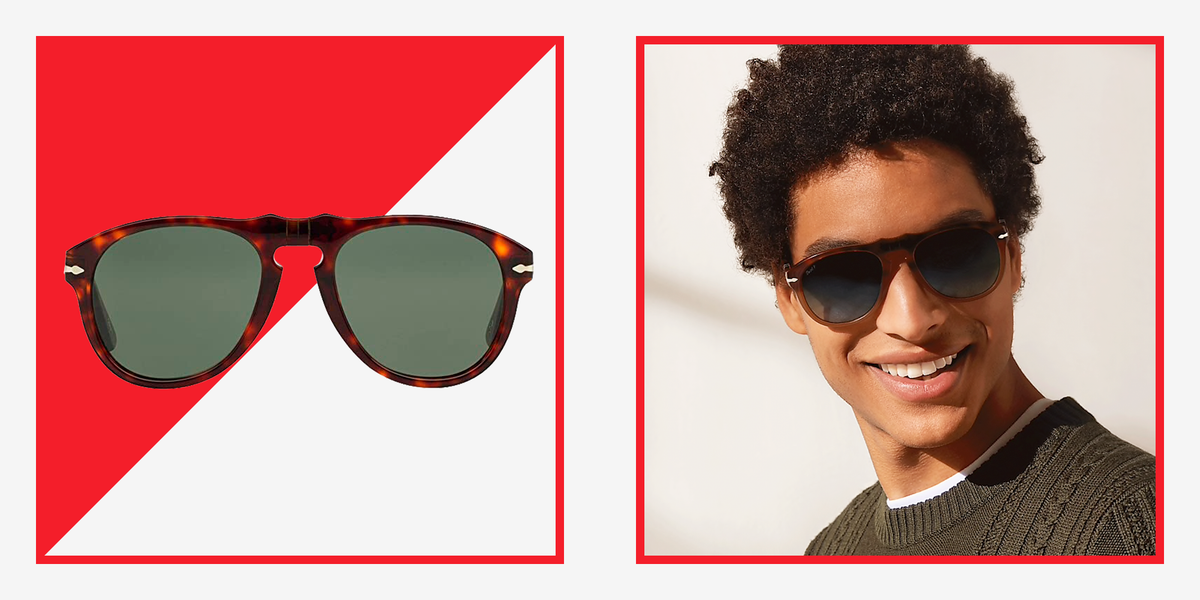 Aviators are synonymous with badass style. In movies like Top Gun, Drive, and Skyfall, your favorite action stars get a mega boost of cool factor-wearing aviators with an attitude that says, "Bring it on!". From those confusing tiny circular '90s glasses to the oversized frames with giant logos of the early aughts, the beloved style with military heritage (the original aviators were designed by Bausch and Lomb for fighter pilots) has triumphed through many fads as a timeless choice to flatter any man's face. No matter what you're wearing, be it the most basic normcore clothing combination or sleek formal suiting attire, aviators are the answer for adding some edge to your outfit. Plus, there are more variations on aviators than ever before with polarized lenses, different frame materials, and retro details to suit any guy's vibe—and they're available at both affordable and designer price points.
Summer is officially here, so there's no better time to pick up one of the best sunglasses for men to ride out the sun-filled season in style. From vintage-inspired frames with a celebrity following to colorful lenses that look more refined than tacky, we found the best aviator sunglasses for men to pick up now. Seeing is believing, so check out the top 15 styles for a classic, cool, confident look that will last all summer and beyond.
Advertisement – Continue Reading Below
RAEN Munroe Sunglasses
The aviator gets some modern upgrades in the Munroe style with a more angular shape that's best for softer, rounder jawlines. Contemporary tweaks like a rimless construction and slightly oversized shape make this option look unique, but far from wild.  
Persol PO0649 Aviator Sunglasses
amazon.com
$260.00
$129.61 (50% off)
Since their introduction in 1957, Persol's iconic 649 style sunglasses have been worn on celebrities from Jay Z, to Ryan Gosling, and everyone in between. Its crystal sun lenses are some of the best on the market, giving you clarity unlike any other.
Best Budget Aviators
Camp Co HUMVEE Polarized Aviator Sunglasses
Avoid the horror of your sunglasses slipping out of reach with these military aviator sunglasses. The tips of the frames come with a no-slip-grip over them, so they'll stay put no matter the activity. 
Most Popular Aviator Sunglasses
Ray-Ban RB 3025 Polarized Sunglasses
You don't need us to tell you that Ray-Ban makes one of the best aviator sunglasses on the market. The classic metal aviators look with good anything and look good on everyone. Pick up the longtime favorite in a polarized pair that will reduce bright reflection and unwanted glare. 
Best Aviator Sunglasses for Square Faces
Warby Parker Newcomb Sunglasses
Style and quality go hand-in-hand with these eye-catching aviator sunglasses. Scratch-resistant polarized lenses make this pair built to last, while the round shape is best for square-jawed fellows.
Best Designer Aviator Sunglasses
Gucci Web Aviator Sunglasses
If you're ready to lay down some major cash on a pair of designer aviator glasses, Gucci's aviator sunglasses have the luxury house's recognizable signature colors sans large logo. The tasteful look is best for enduring style, especially if you believe in cost-per-wear. 
Best Retro Aviator Sunglasses
Carrera 56mm Aviator Sunglasses
Acetate frames are a great option for guys who always bend their metal sunglasses. Avoid the wonky, slanted eyewear look with these durable vintage-inspired aviators for a suave '70s vibe. 
Muse M3019 Clear Blue Sunglasses
The sky blue color of these acetate vintage-inspired frames is just the right amount of color without being too overbearing. This style doesn't have adjustable nose pads, so you can expect a reliable fit every time you put them on. 
Best Modern Aviator Sunglasses
Champion C Boy Aviator Sunglasses
The double bridge feature is one of the key details that make aviators look so cool. Champion wanted to highlight that very feature in their C Boy sunglasses, with a standout drop brow bar across the top of the lens, giving them a futuristic feel. 
Versol Polarized Aviator Sunglasses
If you go through sunglasses like nobody's business, we got you covered. This affordable aviator style boasts the same details as to its competitors, like polarized lenses and adjustable nose pieces, but without the hefty price tag. 
Westward Leaning Malcom No Middle Aviator Sunglasses
Westward Leaning always gives their sunglasses special tweaks for a one-of-a-kind look that merits a place in your eyewear collection. While it might not have the lowest price tag, these aviators have high-quality craftsmanship to last a lifetime with a flexible, lightweight, surgical stainless steel construction, and shatterproof lenses. Rose gold perfectly accents the gradient blue lenses, while the single brow bar makes this option look ultramodern. 
Off-White Aviator-Frame Sunglasses
The chain-link frame is a subtle change of pace to the usual aviator design, but we're really into the transparent lenses of this style. Together, the two details bring the best of modern and retro fashion in one pair of shades. 
Ottoto Theseus Silver
In the past couple of years, hexagonal-shaped lenses have risen in popularity due to their versatility, so it was about time they made their way into an aviator shape. Made from top-notch Monel metal, it'll take a lot of wear and tear to break these. 
Quay Australia High-Key Aviator Sunglasses
These relatively affordable aviator sunglasses are great for summer festivals and pool parties with cool blue lenses to add some swagger to your warm-weather style.  
Nroda Mirror Mirror Aviators
With such a beloved style like the aviator, picking up a tropical-colored lens option still keeps you on-trend but on your terms. If you're not feeling the fiery orange, the sunglasses come in two other eye-catching shades.  
This content is created and maintained by a third party, and imported onto this page to help users provide their email addresses. You may be able to find more information about this and similar content at piano.io
Advertisement – Continue Reading Below
Source link