US
Analysis: Europe is opening to tourists. When will Biden make the move?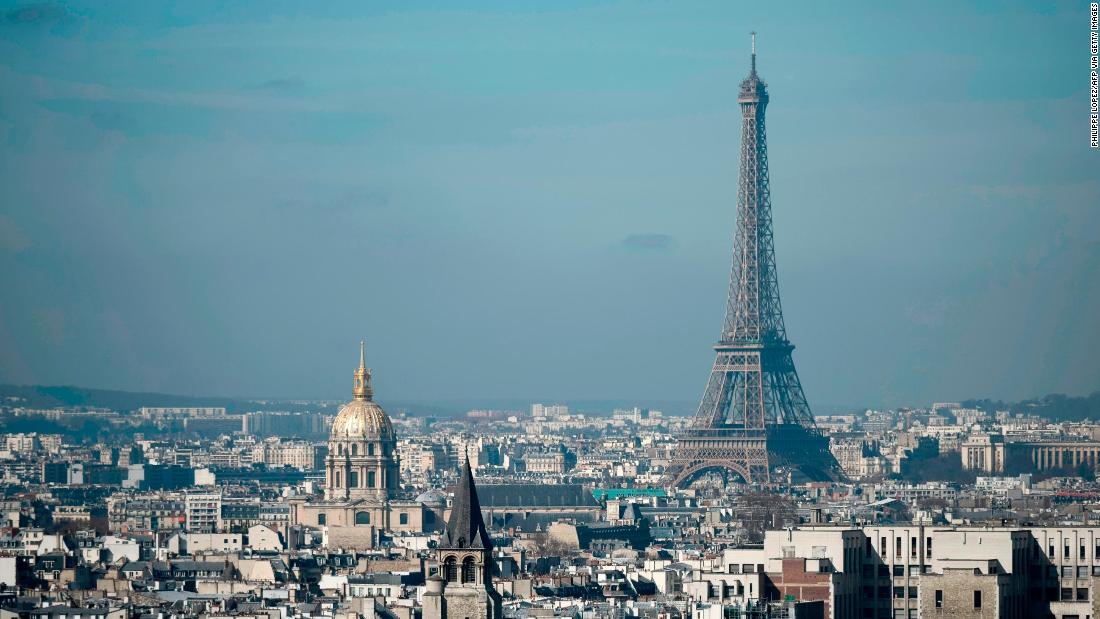 The European Parliament has approved an EU vaccine passport that will go into effect on July 1. The digital record will prove that a person has been vaccinated against Covid-19, tested negative for the virus or has recovered from the disease. People from outside the EU are also expected to be able to use the certificate, including travelers from the US.
Individual liberty!! Now compare the effort in Europe with the anti-vaccine requirement rules put in place by governors in Florida and Texas, where there's a looming showdown between the conservative politicians and some cruise lines that want staff and passengers to have the shot before traveling together in confined spaces.
This is from CNN's Eric Bradner and Marnie Hunter:
The entrenched positions Florida Gov. Ron DeSantis and Texas Gov. Greg Abbott have staked out against so-called vaccine passports is at odds with the policies cruise lines are implementing as they seek to resume operation this summer — potentially putting the jobs of cruise line workers based in their states at risk while causing confusion for people planning to board those ships.
DeSantis last month signed a law that would bar "vaccine passports" and impose a $5,000-per-incident fine on businesses that require proof of vaccination. At a rate of $5,000 per passenger, that could result in Florida seeking to levy massive fines on cruise ship operators.
Biden is enroute to the UK and Europe for the G7 meeting and a summit with Vladimir Putin in Geneva. While most of the preliminary coverage has focused on how exactly he'll stand up to Putin and whether he'll find accord for a global corporate minimum tax, this travel issue is sure to come up.
National security adviser Jake Sullivan told reporters on the way to Europe that the US has established two working groups with other countries to discuss the possibility of reopening travel as quickly as possible. However, he said the groups are not expected to lift any restrictions during Biden's trip.
The Caribbean, FYI, has a number of countries on CDC's lowest risk list.
The CDC's exact guidance for "high" risk countries is this: "Make sure you are fully vaccinated before traveling to Italy. Unvaccinated travelers should avoid nonessential travel to (insert high risk summer travel destination here).
European countries welcome tourists. Spain, France and Denmark started welcoming vaccinated tourists from the US back this week. Americans over the age of six wishing to travel there need a QR code from a Spanish website and a vaccine certificate.
Sorry, kids who can't yet get the vaccine. You're going to have to stay home.
Do restrictions even work? There's also news Monday suggesting travel restrictions were not that effective since they did not stop a Covid variant first detected in Spain in 2020 from spreading throughout the Continent.
From CNN's reporting: Mild travel restrictions such as recommendations to quarantine after international journeys failed to stop a new variant of coronavirus from taking over in Europe and spreading to other parts of the world last summer… And the new variant took over even though it wasn't any more contagious than previous variants — something that shows that health officials and lawmakers need to take care before they declare a new variant to be more dangerous or to say it's driving renewed spread of the virus.
What else?
The Trump administration's secret pursuit represents a highly unusual and unrelenting push for journalists' records. It included putting CNN general counsel David Vigilante under a gag order prohibiting him from sharing any details about the government's efforts with anyone beyond the network's president, top attorneys at CNN's corporate parent and attorneys at an outside law firm.
Sen. John Cornyn, a Republican from Texas who has been negotiating with Democratic Sen. Chris Murphy of Connecticut to strike a long-shot bipartisan deal on background checks, said on Wednesday that they were "unable to find an agreed-upon outcome" and the talks have ceased.
Although the outage was short-lived, it served as a jarring reminder of the internet's fragility. More than that, at a time when concerns are growing about cyber risks to critical physical US infrastructure, the Fastly outage may raise alarms about risks to our digital infrastructure, too.
Source link