US
Opinion: America's tax system is rigged to protect the rich and powerful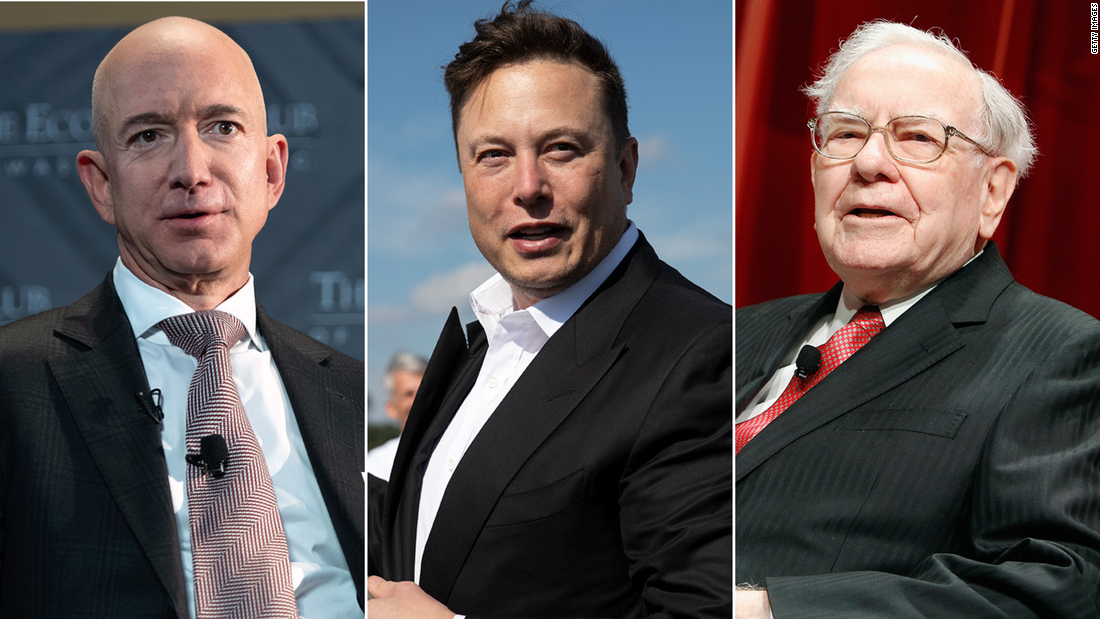 But the severity of the problem cannot be overstated. Between 2014 and 2018, Jeff Bezos, founder of Amazon, saw his wealth grow $99 billion (to the level of
$191 billion
today) while paying a pittance in income taxes, according to
an investigation
published by ProPublica, which revealed several of America's best-known billionaires paid similarly little in taxes. (Bezos' personal and corporate representatives declined to receive detailed questions on the ProPublica story.)
Not only is our tax system not collecting taxes from America's richest individuals — it's designed not to do so. Suppose that in a given year Bezos' shares rise by $20 billion and, instead of selling those shares, he borrows $1 billion against them to fund his luxurious consumption. He won't owe or pay a penny of income tax.
At a conceptual level, Bezos' income in this example is $20 billion, measured by the change of wealth. Yet according to the tax code, his taxable income is $0, because his rise of wealth is counted as taxable income only when he sells the shares. But why should he sell them when he can pay for his
$500 million superyacht
and other toys by borrowing — and thereby escape income taxes altogether?
A company, which parks its money offshore, simply declares that its hugely valuable intangible assets (such as trademarks, patents and other intellectual property) are actually located in the tax haven. How they got there, don't ask. When the company — that is, the real company — earns international profits on its actual production and sales, the real company "pays" the shell company, based in some Caribbean island, for the use of its own intellectual property.
This trick feeds the first kind of tax dodge. Because of the tax havens, corporate share prices soar, and Bezos and friends enjoy their mega-incomes as "unrealized capital gains" without the need to pay any taxes.
President Joe Biden and Treasury Secretary Janet Yellen are intent on addressing these four problems. But Senate Minority Leader Mitch McConnell, Democratic Sen. Joe Manchin of West Virginia and the 49 other Republican senators stand in their way.
So here we are, fellow Americans, with potholed streets, broken highways and bridges, poisoned urban water systems, poor connectivity, trains that crawl along, hungry Americans — and superyachts.
Long live the Republic!
Source link